Badger Class
Welcome to our Badger Class website page.
There have been lots of changes this year and I will try and keep you informed. Thank you for your understanding and support. Spellings will be stuck inside the new home school diaries with the children's scores also being recorded. Please continue to record reading in the diaries, for every three entries the children will move one place on the class racing readers track. This is where you will find interesting information, homework help and all sorts of other useful tips. Remember to follow our tweets and see who is reaching for the stars. We all love our learning and strive to do our best. Please do not hestitate to pop into class for a quick word or to arrange a meeting.
Autumn Term 2 Sensational 'MAD' Science
Our Autumn 2 topic is called 'Sensational MAD Science'. Our immersion day will be launched with a day of sharing super science demonstrations.We have a science based theme this half term with a focus on the senses. Lots of fabulous literact will be linked to our class read, George's Marvellous Medicine. We wil also link our literacy to the topic and have a heavily science based curriculum experimenting with hearing and the digestive system (eaugh!- Nose Plugs to be advised!). Dressing up as always, is throughly encouraged but not compulsory.

Please learn your spellings. You will be tested every Friday.
Good luck everyone!
The words in red are the year 4 tricky words.
https://www.spellanywhere.co.uk/spellings.php?view=2&id=85464&audio=t
Autumn 1 Spellings
Please learn the tricky words in your homework folders.
Week 1-No spellings
Week 2- Tricky word testing
Week 3 -begin beginner forgot forgotten control controlled rob robber garden gardening
Week 4 - listen listened appear appeared question questioning cancel cancelling run runner
Week 5 - myth gym Egypt pyramid mystery crypt crystal oxygen ripped limited
Week 6 - young double touch often opposite trouble country couple ordinary particular
Week 7 - subdivide subheading submarine ordinary peculiar particular submerge subway subtropical subtract
Week 8 - interconnect international interrupt interrelated interact interchangeable perhaps possess possession possible
Over the half term holiday please ensure that you know all of the Year 1, 2 and 3 tricky words.
Autumn 2 Spellings
Please learn the tricky words in your homework folders.
Week 2 antiseptic anticlimax antisocial possess possession possible
Week 3 automatic autobiography autograph potatoes pressure
Week 4 inedible inaudible inaccurate probably promise
Homework is set every Friday
More written methods Set Friday 17/10/18 Due Friday 2/11/19
Spring 1 Vicious Vikings
Spring Term 1
Vicious Vikings?
1000 years ago, the Vikings were coming our way, and it was going to mean trouble...
Meet Eric The Red, a viking king who earnt his name for more than his blood red beard. Vikings are known for this violent success, fighting their way across Europe and defeating all in their path. We look deeper and find that they were also great farmers, inventors, and brave sailers and traders. Vicious Vikings? You decide.
Viking or Saxon Warrior
A long sleeved, oversize plain T-shirt, any colour but muted ones are best. Borrow your dad's or big brother's.

A thin belt, leather or fabric. A plain tie-belt from a dressing gown will do at a push.

A pair of plain dark leggings or jogging bottoms

Plain dark shoes or short boots



Viking Villager
A plain coloured long dress or top and skirt

A plain long tabard-style apron (this can just be a rectangle of fabric with a hole cut in it for the head), or at a push, a plain kitchen apron.

A thin belt

A pair of round or oval badges or brooches, one to be worn on each side of the chest just below the collar bone

A string of beads to hang between the two brooches

Plain dark shoes or short boots

Hair plaited in a single plait at the back
Anglo Saxon Villager

As above, but without the tabard/apron dress and brooches. The beads can be worn as a necklace instead.

A plain headscarf
Simple!
Spring 2 Extreme Exploration
Spring Term 2

Planet Protectors: Extreme Exploration
We are now starting our 'Planet Protectors' topic, that will last us till the end of the year. This term we will be focusing on oceans and mountains, and the brave people that have explored these and other extreme places, like the freezing North and South Poles.
---
Spring 1
Please learn the tricky words in your homework folders.
Week 1 Rule il prefix - not for 'l'words
illegal illiterate illegible purpose quarter
Week 2 Rule prefix im - not for 'm' 'p' words
impossible immobile immovable minute question
Week 3 Rule prefix ir - not for 'r'words
irrational irresponsible irresistable recent regular
Week 4 Rule prefix 'ation'words change verbs to nouns
animate- animation prepare-preparation adore adoration reign remember

Week 5 Rule prefix 'ally'words change to adjectives to adverbs
critic - critical - critically
physic-physical-physically medic - medical- medically sentence separate
---
Times Tables Focus
September 2x 5 x 10x tables
October x2 x5 x10 division facts
---
Year 3 Words

Accident, accidentally, actual, actually, address, answer, appear, arrive, believe, bicycle, breath, breathe, build, busy/business, calendar, caught, centre, century, certain, circle, complete, consider, continue, decide, describe, different, difficult, disappear, early, earth, eighth, exercise, experience, experiment, extreme, famous, favourite, February, forward, fruit, grammar, group, guard, guide, heart, height, history, imagine, increase, important, interest, island.

Year 4 Words

Knowledge, learn, length, library, material, medicine, mention, minute, natural, naughty, notice, occasion, occasionally, opposite, ordinary, particular, perhaps, popular, position, possess, possession, possible, potatoes, pressure, probably, promise, purpose, quarter, question, recent, regular, reign, remember, sentence, separate, special, straight, strange, strength, suppose, surprise, therefore, though, although, thought, through, various, weight.
---
Autumn Term 2 - Sensational Science
Do you have your costume ready?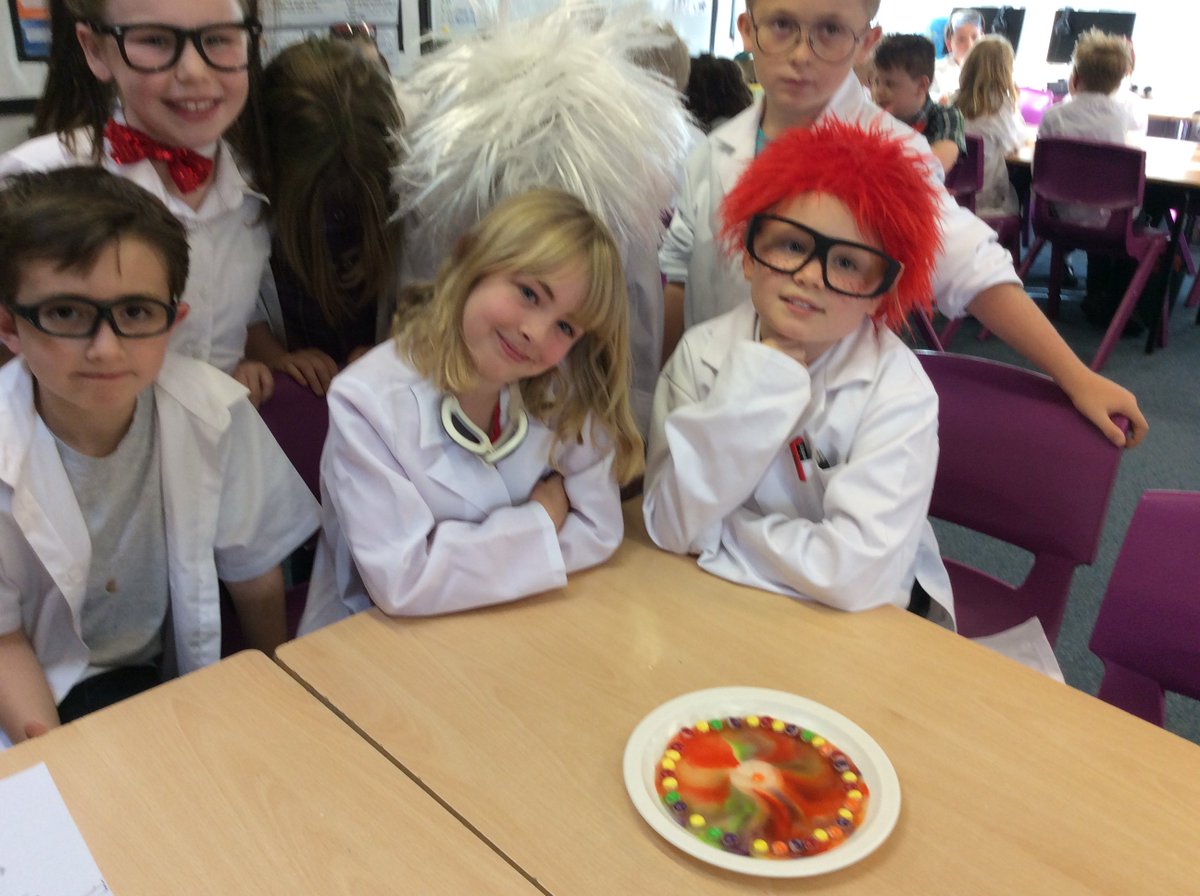 HOMELEARNING
Do you have an exciting science demonstration to share with the class?
Make your own musical instrument

(10++ points)

Find out what 'vibration' means

(5 points)

Write some instructions on how to make an instrument

(15 points)

Write how each instrument makes sound-what vibrates

(5 points each)

Sensational Senses

Write a biography about Helen Keller

(30 points)

Write a report about teeth: Incisors, molars, and canines.

(20 points)

Write diary entry of someone who is deaf.

(20 points)

With your eyes closed, draw/paint a picture.

(10 points)

Want to do your own sound project? Go for it!

( ? Points)
Sensational Senses Homework Projects
As well as practicing number bonds to 20 and times tables, reading books, Bugclub, Lexia, RM Maths Mymaths, and spelling,
We have a science based theme this half term with a focus on the senses. We link our literacy to the topic and have a heavily science based curriculum experimenting with hearing and the digestive system (eaugh!- nose plugs to be advised!).
---
The world we live in uses electricity for nearly everything we do, and this is causing all sorts of problems. This Term we're looking at how our love of electricity is destroying our world, and the amazing things that are being done to protect the planet!
---
Year 4 Topic Overview
Please note: there may be amendments, for example, due to time constraints or visits being fully booked/too costly.
Y4

Autumn 1

Autumn 2

Spring 1

Spring 2

Summer 1

Summer 2

Topic Title

Awesome Egyptians

Sensational Science

Vicious Vikings

Planet Protectors

Extreme Exploration

Save the Rainforest

Reduce, Reuse, Recycle

Possible Visit & Magic Moments

The University of Manchester, Manchester Museum

-

Jorvik Viking Centre, York

Tropical World, Leeds

Carsington Water

Write in hieroglyphs

Solve an Egyptian raided tomb quest

Sit on a tongue

Take part in a Viking raid

Uncover objects in an archaeological dig

Take part in a

conservation event

Make something

using electricity

Science

-

Sound

Teeth

Living Things

-

Environment

Materials & Changing State

Electricity

History

Tutankhamun

Howard Carter

Helen Keller

Viking Invasion

Alfred the Great

Athelstan

Edward the Confessor

Exxon Valdez Oil Spillage

Geography

Egypt

Famous rivers

River Thames

River Nile

Compass and 4-figure grid reference

Where does food come from?

Food to Fork

Countries of Vikings and Anglo-Saxons

Compare counties to Danelaw Britain

GMT and time zones

Climate zones, biomes and

vegetation belts

Famous mountains

Climate change –polar region

Tropical region –conservation of rainforest

Pollution and alternative energy

Water cycle

Oceans

Equator and Tropics

of Cancer and Capricorn

ICT
We are Game Designers.
We are Musicians
We are Co-Authors

We are Web Designers

We are Meteorologists

We are Video Editors

Artists/Designers

Egyptian art & hieroglyphs

Warhol (faces)

Viking jewellery

Rousseau (animals in rainforest paintings)

Monet 'Waterlillies'

Turner (seascapes)

Music

Andrew Lloyd Webber 'Joseph and the Amazing Technicolour Dreamcoat'

'Any Dream Will Do' on recorder

Benjamin Britten 'The Young Person's Guide to the Orchestra'

Wagner 'Ride of the Valkyries'

Grieg 'Hall of the Mountain King'

Grieg 'Morning'

Roscar environment

animation composition

Prokofiev 'Peter and the Wolf'

RE

Christian and Hindu answers to questions: What is God like? What matters most in life? What happens when we die?

How do Christians and Hindus use art, buildings, symbols and music in worship and community life?

-

Christian Values: What matters most to Christians and what matters most to me?

PSHCE

The Caring School

Feelings, Friends and Friendship

Respecting the Differences Between People

How do Rules and Laws Affect Me?

SRE – Growing and Changing

My Healthy Body: Caring for my Body

The World of Drugs

SRE – What is Puberty?

Environmental Sustainability

Keeping Myself Safe

SRE – Puberty Changes

and Reproduction

Suggested Books

An Egyptian Escape – K A Gerrard

Ancient Egypt: Tales of Gods and Pharaohs – Marcia Williams

Mystery of the Egyptian Scroll: Secret Agent Zet series – Scott Peters

The Time-Travelling Cat and the Egyptian Goddess – Julia Jarman

The Mummified Daddy Chronicles – M J Taylor

A Kid's Guide to Helen Keller - eKids

Archie the Guide Dog Puppy: Hero in Training – Samantha Hay

Viking Boy – Tony Bradman

The Saga of Erik the Viking – Terry Jones

The Sword of the Viking King – Terry Deary

The Eye of the Viking God – Terry Deary

The Lost Diary of Erik Bloodaxe, Viking Warrior – Steve Barlow

Beowulf – Michael Morpurgo

Whale Boy – Nicola Davies

The Abominables –Eva Ibbotson

Can We Save the Tiger? – Martin Jenkins

Flood Child – Emily Diamond

Stories for a Fragile Planet – Kenneth Steven

Under the Weather – Tony Bradman

The Great Paper Caper – Oliver Jeffers

Journey to the River Sea – Eva Ibbotson